GM Novendra Priasmoro wins Penang Open 2022 & Amid Rashidi wins Penang Challenger with a full 9/9 points!
GM Novendra wins RM8000, with 7.5/9 points in Open category and Amid Rashidi won RM1000 with 9/9 points in Challenger section.
CHESS NEWS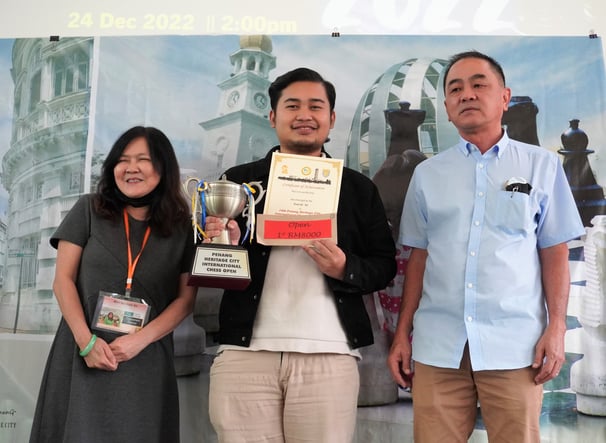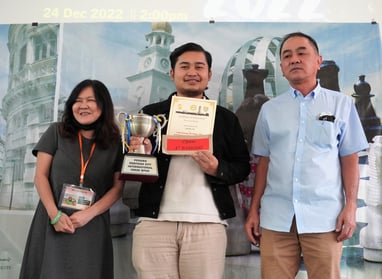 Open Champion - GM Novendra Priasmoro (INA) 7.5/9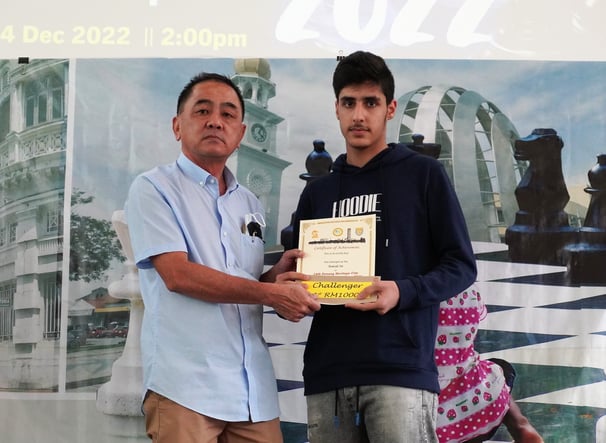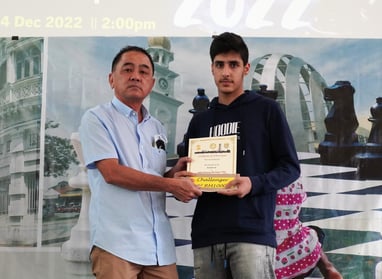 Challenger Champion - Amid Rashidi (IRI) 9/9
Photo : Chess Clicks / Ellie Emira
The Penang Chess Festival 2022 was place from December 19 to December 25 at St. Xavier's Institution Penang, a location that many regular participants observed varied from the typical Red Rock Hotel. Nevertheless, the festival attracted approximately 400 players in total from the individual open, challenger, and blitz events as well as team events. The festival featured the classical event from December 19–24, the blitz event after round 6 on December 22, and the Penang Chess League team rapid event on December 24–25.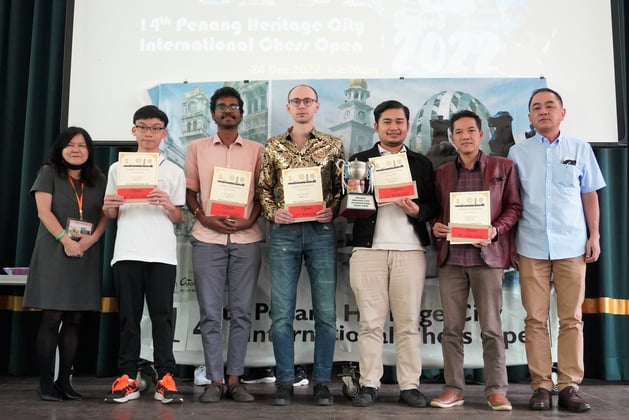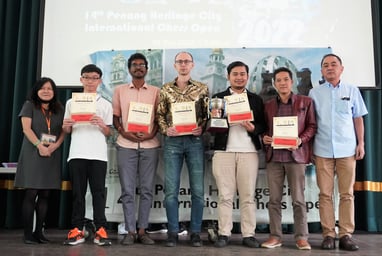 Top 5 winners for the Open Category
|
Photo : Chess Clicks / Ellie Emira
GM Novendra Priasmoro of Indonesia has had success in Malaysian tournaments, having just won the Malaysian Open at the Malaysian Chess Festival in September and now the Penang Open! He has bagged the champion prize of RM8000, scoring 7.5/9 points, narrowly beating out the runner-up - GM Vitaly Sivuk by a few points in tiebreak. Not only did Novendra win the Open event, but he also championed the Blitz event, winning RM800! In the photo above (from left to right), we have the president of Penang Chess Association, Mdm See, followed by 5th place winner, local 13-year-old prodigy, FM Poh Yu Tian - 6.5/9 points (he also recently achieved his first IM norm in Bangkok Open), followed by 3rd place winner - IM Muthaiah AL from India - 6.5/9 points, 2nd place GM Vitaly Sivuk from Sweden - 7.5/9 points, champion GM Novendra, 4th place IM Novita Anjas from Indonesia - 6.5/9 points, and lastly the man in the blue shirt is Mr. Lee, former PCA President.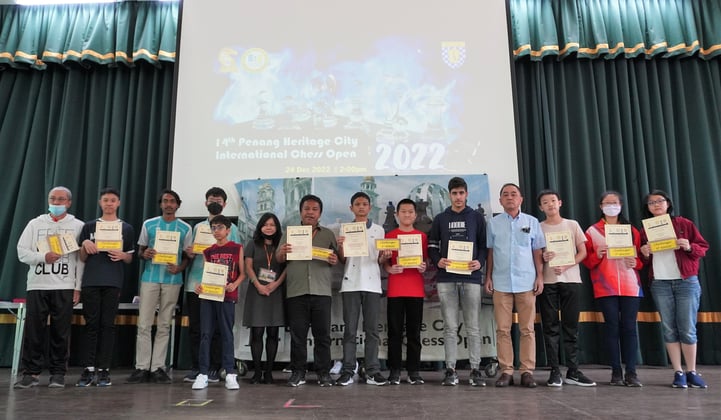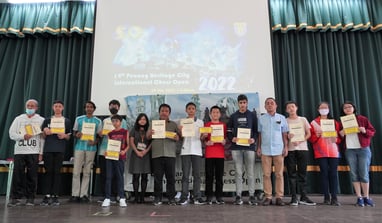 Winners for the Challenger Category
|
Photo : Chess Clicks / Ellie Emira
In the challenger section for the Penang Festival, 16-year-old Amid Rashidi from Iran emerged as champion with a full 9/9 points! Taking home the cash prize of RM1000! 2nd place was won by Malaysian, Koay Yu Hang with 7.5/9, taking home RM800. 3rd place goes to Maximiliano Marrhuimawan from Indonesia with 7/9 points, bringing home RM600.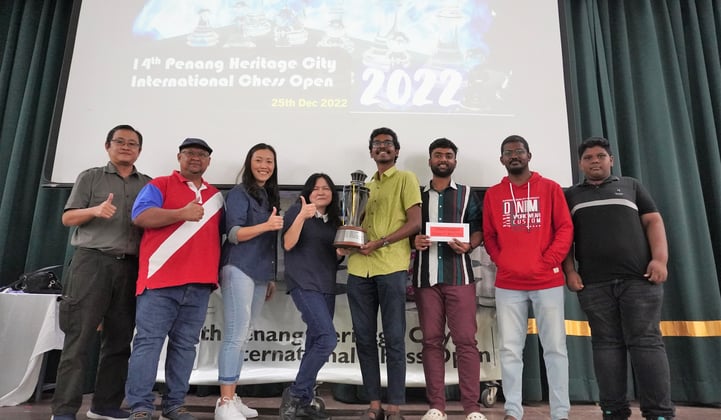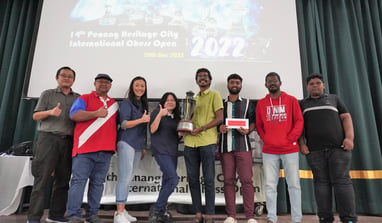 And lastly, the Penang Chess League Team rapid event. The champion team is CMJ Academic Master's consisting of team members - Genivan Genkeswaran, IM Harikrishnan.A.Ra, IM Muthaiah AL, & Hemanth Raam, winning the grand prize of RM2500!
The Penang Chess Festival has been a success this year, with its amazing organizing committee members, & the support of the chess community, we look forward to the coming years for Penang chess!
Champion team for the Penang Chess League - CMJ Academic Master
|
Photo : Chess Clicks / Ellie Emira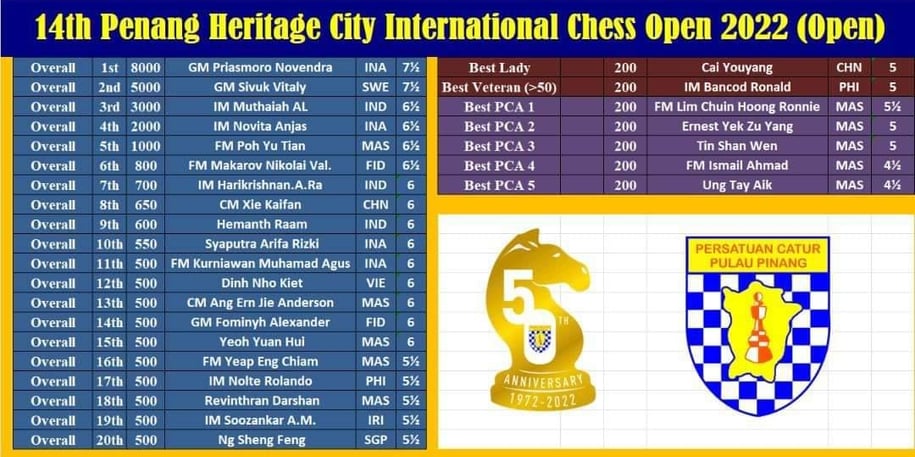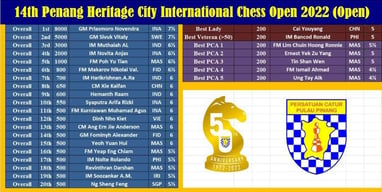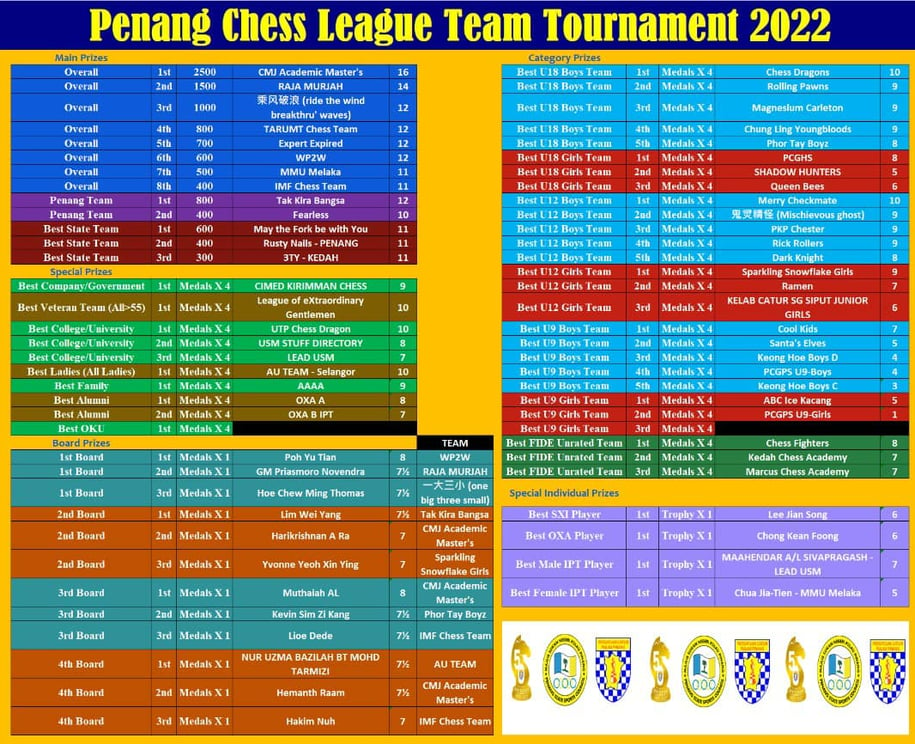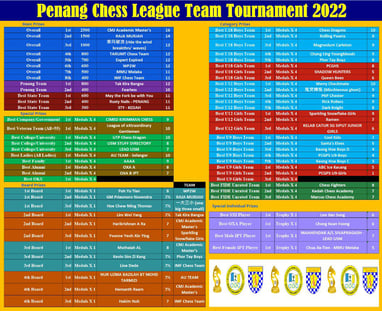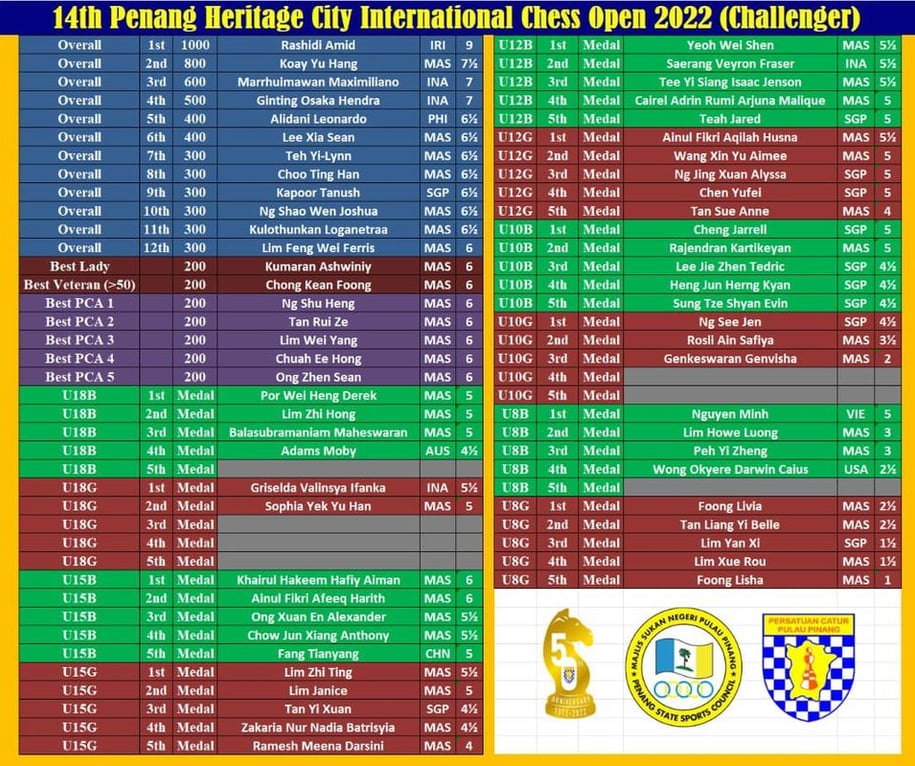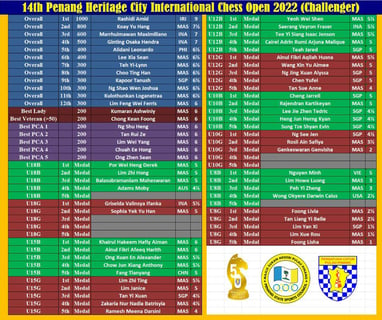 Full List of Prize Winners for all categories
Photo : Penang Chess Association Facebook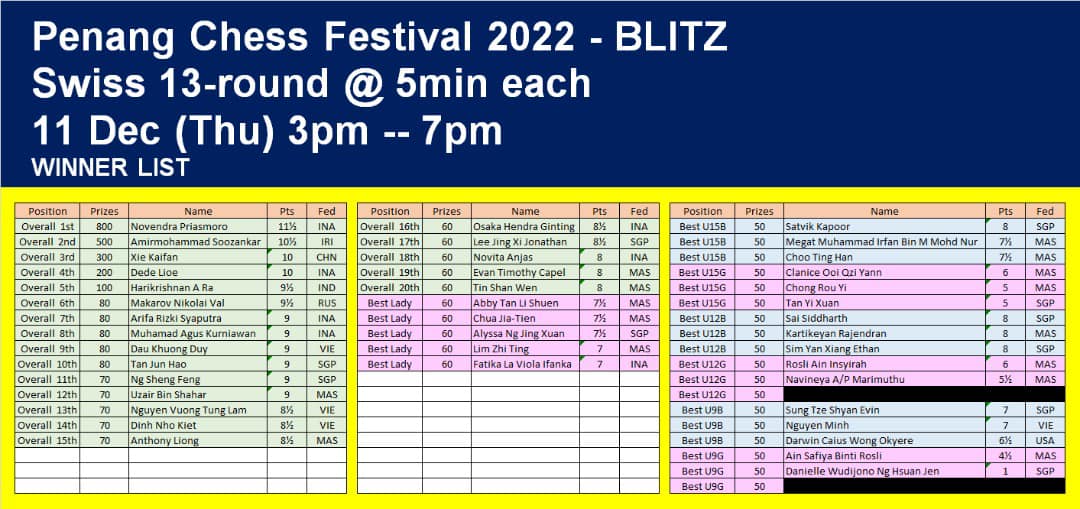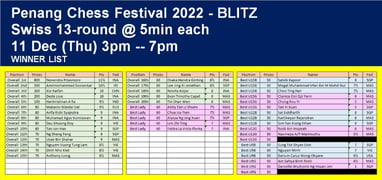 Check out our other Blogs!